THE ORIGINS: the houses arose from the need to take shelter and keep the fire.
NEOLITHIC: Agriculture and grazing of animals (cattle) became widespread, giving rise to agrarian societies.
ANCIENT EGYPT (3100 B.C.): The architecture of Ancient Egypt is characterized by the creation of a linteled construction system in its monumental buildings, with the use of ashlars carved into large blocks, and solid columns.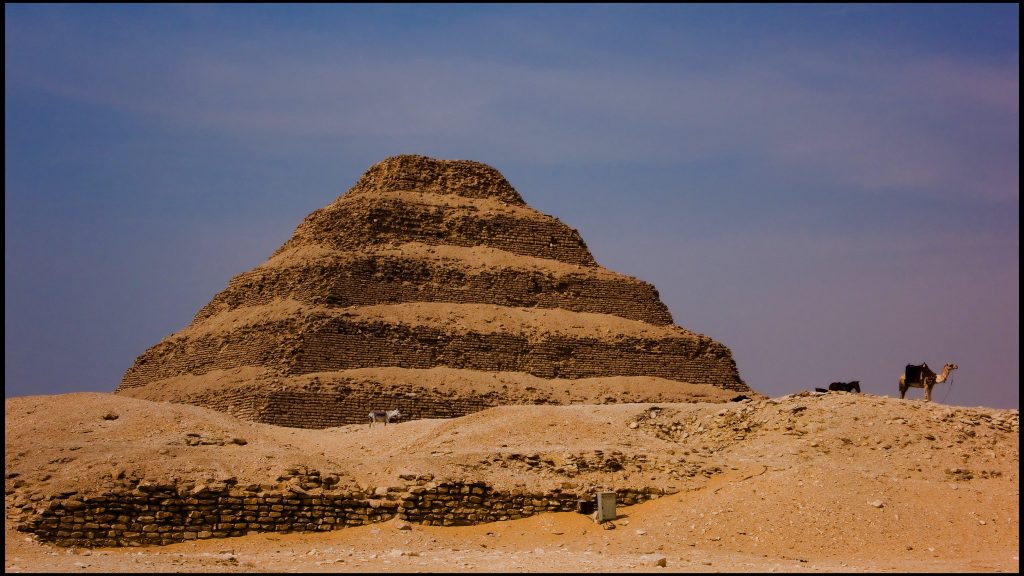 ANCIENT GREECE 1200-146 B.C: The typical building of Greek architecture was generally a cube or a rectangle of limestone cut into large blocks and decorated.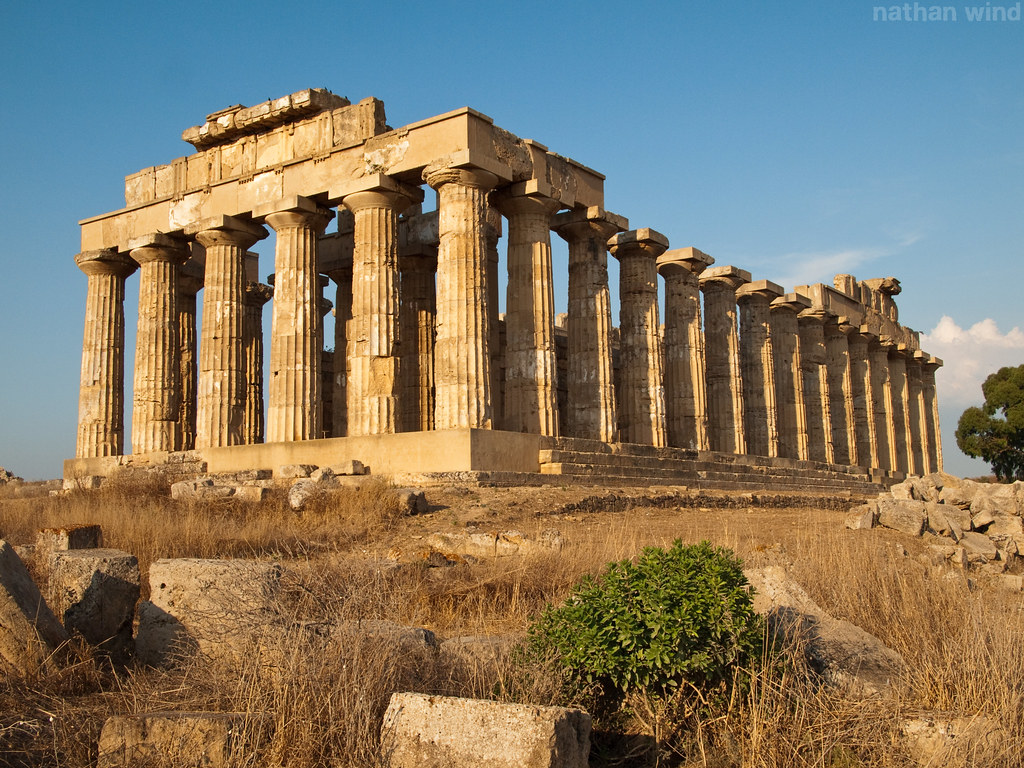 ACHAEMENID ARCHITECTURE  550 B.C.: based on the construction of spectacular cities used for government and housing of citizens.
ROME REPUBLIC AND FIRST EMPIRE 1.100 B.C.: the Etruscans imitated the Greek and Phoenician traditions, built the first works and turned Rome into a city.
SACRED CHINA 507-960 A.C.: Ancient Chinese architecture had its own principles of structure and design, the house was not supported by a single wall.
JAPÓN 300-974: dominated by chinese and asian techniques and styles.
PRE-COLUMBIAN CENTRAL AMERICA 200-1100 A.C.: The mayas, aztecs and incas, but there were also the olmecs, zapotecs, teotihuacans, toltecs, moches and nazca established their own standards and construction styles.
LATE ROMAN EMPIRE 193-327: Roman architecture developed new techniques such as arches and vaults, surpassing the basic Greek concept.
FIRST BYZANTINE ARCHITECTURE 313-1050: Roman architecture developed new techniques such as arches and vaults, surpassing the basic Greek concept.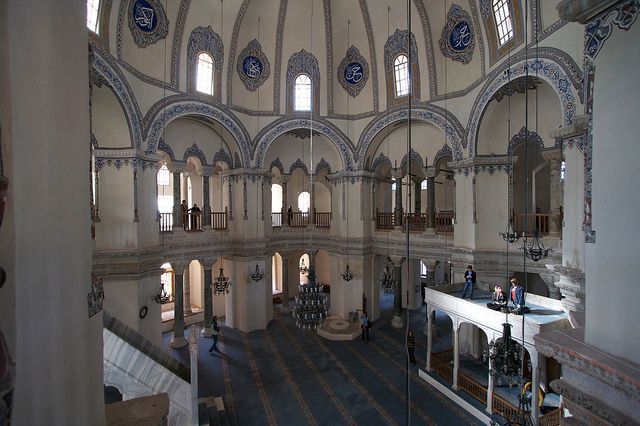 FIRST ISLAMIC ARCHITECTURE 622-1258: it is influenced by the energy of a new religion. It is a warlike, masculine architecture that demands submission; the most important mosques reflect a militaristic zeal.
SACRED INDIA 954-1260: understood as a sacred way of expression, it gives material form to a religious concept while aspiring to transcend that form.
CALIPHATES AND CATHEDRALS 969-1532: build the most representative buildings of andalusian power.
INDO-ISLAMIC ARCHITECTURE 977-1707: characterized by large buildings crowned by large domes, and extensive use of arches.
ROMANESQUE 1010-1192: characterized by the grandeur of its cathedrals, monasteries and castles.
GOTHIC ARCHITECTURE 1135-1356: marked by the verticality, both in the towers and in the very high naves, allowed by the pointed arches and the ribbed vaults, whose weight was displaced by the buttresses to external buttresses, lightening the walls, which host an increasing multiplicity of side chapels.
LATE GOTHIC 1401-1509: Gothic architecture lost its basic role as a unifying force for the arts and became less of a protagonist.
RENAISSANCE 1402-1605: incorporation of perspective as an instrument of the architectural project and the notion of design as a form of knowledge.
ISLAMIC ARCHITECTURE 1417-1911: numerous structural and decorative elements.
PRE-COMBINATIONAL LATIN AMERICA 1430-1911: They stood out for the construction of great temples, palaces and fortresses.
HIGH RENAISSANCE 1480-1527: denotes the height of the visual arts in the Italian Renaissance.
BAROQUE 1568-1737: aims to give its structures compositional dynamism, instead of the restful Renaissance character.
EL ROCOCÓ 1702-1756: reaction against the grandeur, symmetry and strict regulations of the Baroque.
GREGORIAN ARCHITECTURE 1714-1838: represents the return of classical forms.
SCIENTIFIC REVOLUTION 1727-1944: industrial gothic style.
NEOCLASSICIST 1745-1858: Neoclassicist: reproduces the forms generated by the Greeks and the Romans, suppresses any reference to body measurements, preferring the new metric system adopted by the French and favoring monumentality.
NEO-GOTHIC 1764-1878: highly decorative domestic architecture.
BEAUX ARTS ARCHITECTURE 1795-1975: reference to the classical academic architectural style.
ARTS AND CRAFTS 1880-1936: Built of natural materials.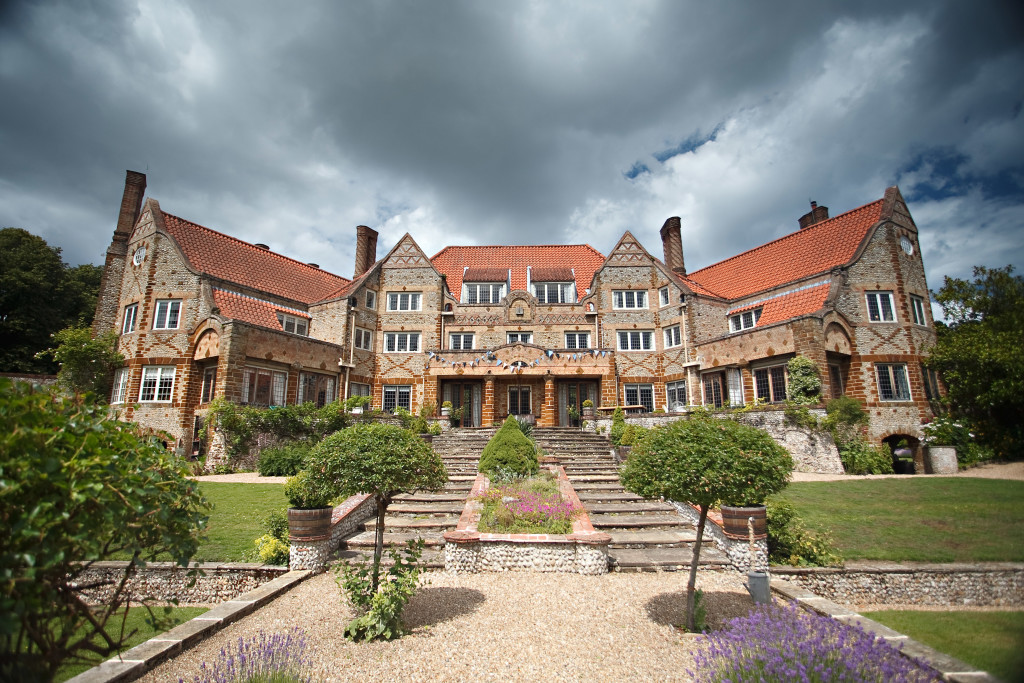 ART NOVEAU INTERNATIONAL 1889-1914:  international style of artfocused on the decorative arts.
COLONIAL STYLE ARCHITECTURE 1892-1947: is adapted to modern materials and a very pleasant and functional neocolonial style is achieved.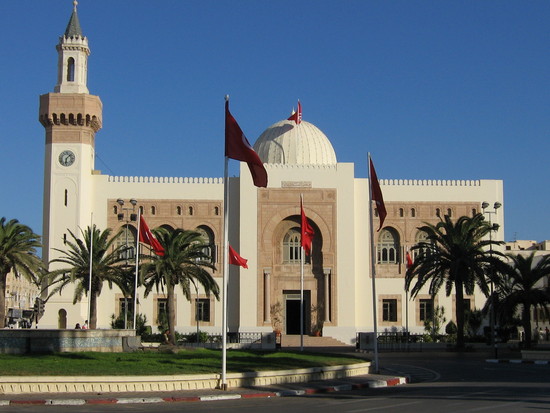 ART DÉCO 1913-1939: focused on applied decoration and beautification of buildings with hard edge and low relief designs, as well as geometric shapes such as chevrons and ziggurats.
EXPRESIONISMO 1914-1939: early modernist adoption of novel materials, formal innovation and a very unusual concentration, sometimes inspired by natural biomorphic forms.
EUROPEAN ARCHITECTURE 1914-1938: early modernist adoption of novel materials, formal innovation and a very unusual concentration, sometimes inspired by natural biomorphic forms.
TROPICAL MODERNISM 1931-1978: exotic and futuristic.
REGIONALIST ARCHITECTURE 1950-2013: uses elements and architectural models from the past.
NEW ORGANICISM 1951-1991: aesthetic and organizational principle.
LATE INTERNATIONAL STYLE 1952-1978:  rectilinear forms; light, taut plane surfaces that have been completely stripped of applied ornamentation and decoration; open interior spaces.
BRUTALISM 1952-1982: inspired by the work of Swiss architect Le Corbusier.
NEO RACIONALISMO: Opposed to the dogmas of International Modernism and to the prevalent tendency to treat architecture only as a commodity.
MODERNIDAD PARALEL 1955-1982:  It was conceived by local planning offices in each republic and executed to the standardizations of the construction industry.
STRUCTURALISM 1959-2012: Various movements and directions.
HIGH TECH 1960-2013: works where industrialized materials prevail, particularly used in roofs, floors and walls.
TECHNICAL MODERNITY 1964-2011: combines innovative construction ideas with materials that meet the demands of housing.
POSTMODERNISM 1966-2009: return of «the ingenuity, the ornament and the reference» of architecture, in response to the formalism caused by the International Style of the modern movement.
GREEN ARCHITECTURE 1985-2011: seeks to design buildings integrated in the best possible way to the environment.
CREDITS OF THE PHOTOS (I DIDN'T HAVE ENOUGH SPACE TO PUT THEM IN THE LEFT OF EACH ONE)
Asentamientos en el Paleolítico Inferior | El Arte del Urbanismo (wordpress.com)
Homo Neardenthalensis – Hombre de Neanderthal Origen, características, alimentación y Herramientas – SobreHistoria.com
Arqueopinto | Teacher Ms. Isabel (wordpress.com)
Skara Brae y sus misterios – El Viajero Feliz
Khentiamentiu: Aswan's Philae Island to Become a Touristic Attraction With Nubian-Inspired Hotel | Egyptian Streets
Greece AP ART Flashcards | Chegg.com
Propileos Acrópolis, Atenas, visitas y dirección – 101viajes
Persepolis – History | Britannica
ArqueoLugares: Santuario JUPITER ANXUR. Terracina. Lacio. Italia.
Pantheon Rome – Temple in Rome – Thousand Wonders
御所野縄文公園 (@goshono_Jomon) / Twitter
Art History Prehistoric to 1700 Final Flashcards | Chegg.com
File:Chichen Itza – Templo de los Guerreros 2.jpg – Wikimedia Commons
Palmira – Wikipedia, la enciclopedia libre
Severan Basilica, Leptis Magna, Libya. | IMG_4832 | © Libyan Soup | Flickr
Exploring Diocletian's Palace in Split, Croatia (jetsettingfools.com)
S. Apollinare in Classe, Ravenna (thinglink.com)
Church of Panagia Kapnikarea – Wikipedia
Mezquita del Profeta (coran.org.ar)
20 Of The World's Most Amazing Mosques | HiConsumption
नीलकंठेश्वर/Neelkantheshwar Temple, Udaypur, MP | Built in t… | Flickr
Mosque–Cathedral of Córdoba – Wikipedia
Mezquita de Al-Azhar, El Cairo, historia, precio, curiosidades – 101viajes
Rukn-e-Alam Mausoleum Pre-Moghul 14th century… – Inspiratori (tumblr.com)
Iglesia de San Miguel de Hildesheim (esacademic.com)
Iglesia de Santa Fe de Conques – WikiArquitectura
Monasterio de Longxing – Wikipedia, la enciclopedia libre
File:Phoenix Hall, Byodo-in, November 2016 -01.jpg – Wikimedia Commons
Basilica of Saint-Denis, Paris – history and visitor information (francethisway.com)
9443_F (Torre de la Pólvora, Praga (República Xeca)) | Flickr
Florence Cathedral – Temple in Florence – Thousand Wonders
File:Ca d Oro Venezia facciata Canal Grande.jpg – Wikimedia Commons
Tilla-Kari Medresesi – Wikiwand
Machu Picchu, Peru (hdwalle.com)
Guides by Lonely Planet – curated guides to 8,000+ cities
The Taj Mahal will now fine visitors who stay longer than three hours – Lonely Planet
12 Top-Rated Tourist Attractions in Vicenza | PlanetWare
Karlskirche – Church in Vienna – Thousand Wonders
Arts & Life: Salon de la Princess – Germain Boffrand (locplam.blogspot.com)
General view by WOOD, John the Younger (wga.hu)
Usbekistan: Meine Highlights entlang der Seidenstraße – Reiseblog Ipackedmybackpack.de
Palacio de Westminster | El Palacio de Westminster, también … | Flickr
Pantheon Tour: Hours & Fees for Paris' Historic Mausoleum (agoda.com)
File:Paris Opera full frontal architecture, May 2009.jpg – Wikipedia
Wedding Venues in Norfolk – A 'Home Tour' of Voewood (cocoweddingvenues.co.uk)
david b. gamble house | Tumblr
Glasgow School of Art on fire | GRcade
Historia, tecknat och annat: december 2010 (journalistcalle.blogspot.com)
Il Teatro dell'Opera di Hanoi | Hanoi Opera House | Luca Varisco | Flickr
Rashtrapati Bhavan – Wikipedia
インドのアントニン・レーモンド – インド建築日記 (fc2.com)
Host Schools – School Time In Ghana
alvaro siza restores clifftop boa nova tea house in portugal (designboom.com)
October 2015 Historic Homes E Newsletter (activerain.com)
markcareaga • Freeway Park Seattle by Lawrence Halprin &… (tumblr.com)
Marcas y Arquitectura | arquiscopio.com – pensamiento
Frank Lloyd Wright 150th Anniversary Taliesin West 2017 | Phoenix New Times
Center for Development Studies (CDS), Trivandrum: A Sneak peek | gratitude (wordpress.com)
Centraal Beheergebouw van Herman Hertzberger – Wikipedia
Lloyd's Building of London | El Edificio LLoyd's de Londres … | Flickr
John Hancock Center – Skyscraper in Chicago – Thousand Wonders
Joyería Schullin en Viena. Hans Hollein (artchist.blogspot.com)
Michael Graves: Steigenberger Resort, El Gouna, Egypt | Flickr
Parc de la Villette – Wikipedia